About Us
The mission of the Palos Verdes Library District is to provide a welcoming environment and open access to library services and materials that encourage lifelong learning, support the educational, informational, cultural, and recreational needs of our diverse Palos Verdes community, and facilitate the preservation of the Peninsula's history.
In keeping with this mission, the Local History Center is charged with gathering historical material related to all aspects of Peninsula history including its Spanish land grant days, cattle and sheep ranching, agricultural days, early land development, city formation, and current life.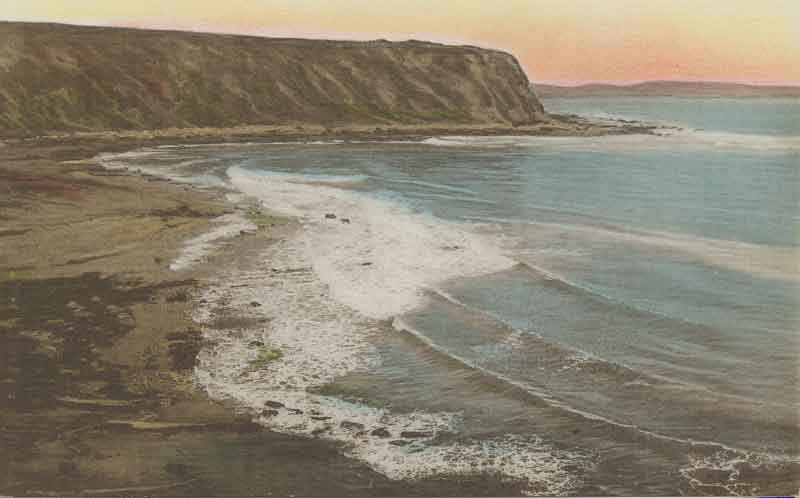 The collection includes, but is not limited to, materials related to the cities of Palos Verdes
Estates, Rolling Hills Estates, Rancho Palos Verdes, and Rolling Hills. It consists of materials in a variety of print and non-print formats. Most frequently used are the books, clippings files, early serials, maps, oral histories, historic photographs, and yearbooks.
Our History
The Local History Collection began under the direction of librarian Jo Williams in 1969, two years after the completion of the Peninsula Center Library.   Housed in a small room behind the reference desk, it was open for public use just a few hours a week. In 1985, the collection was moved to the historic Malaga Cove Library where Local History Librarian Lennie Blume managed it for eighteen years.
A professional archivist's evaluation of the collection in 2002 determined that for long-term preservation, the materials needed to be in a climate-controlled environment. With support from the Peninsula Friends of the Library through its Lincoln Cain Endowment Fund a new room was created for the collection at the Peninsula Center Library. Dedicated on November 8, 2003, the Local History Room became the permanent home for the collection.
Since 2003 under the guidance of Local History Librarian Marjeanne Blinn, the collection continued to grow and branched out into active community documentation projects. With its increased function, the Local History Room was renamed the Local History Center in 2015 and is now under the management of Archivist and Local History Librarian, Monique Sugimoto.
Peninsula Historical Society
The Peninsula is served by a historical society that is independent from the Library. For further information please contact the Rancho de los Palos Verdes Historical Society.
Point Vicente Interpretive Center
The Point Vicente Interpretive Center in the City of Rancho Palos Verdes is a museum featuring exhibits on the natural and cultural history of the Peninsula. It is operated by volunteer organization, Los Serenos de Point Vicente.